At our clinic we investigate eye injuries and diseases of dogs, cats and exotic animals. Official eye inspections are performed on breeding animals. Eye disease often requires immediate care, and we do not like to give an opinion over the telephone.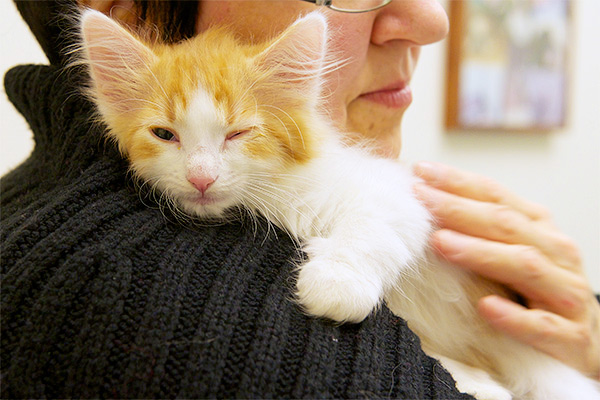 Eye patient examinations take place in normal light as well as in a dark eye investigation room. Routine investigations include examination of the eyelids and the front part of the eye (cornea, haw (nictitating membrane), anterior chamber and the iris) with a slit lamp, that is, a bio microscope. Eye pressure measurement is done with a so-called Tono-Pen meter. The examination of the back of the eye or retina and the optic nerve is done with an indirect ophthalmoscope.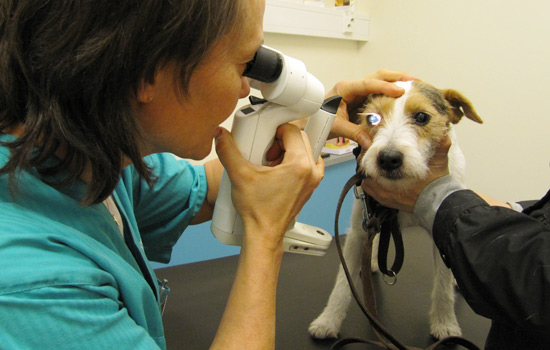 During the investigation it is important that the patient is as positive as possible about the examination, and that its possible to hold its head firmly, if not there will be difficulties in getting an accurate picture of the injuries or damage.
In official eye examinations different breeds have different recommendations as to when to undergo the examination, and as to when to regularly renew the exam. It is important to check out the recommendations of the specific breeding association.
When booking an appointment for an eye patient, it is important to say at that time whether it is about a long-standing problem or maybe only a short control visit. It is recommended to bring along to the appointment old examination results, medication information and statements.